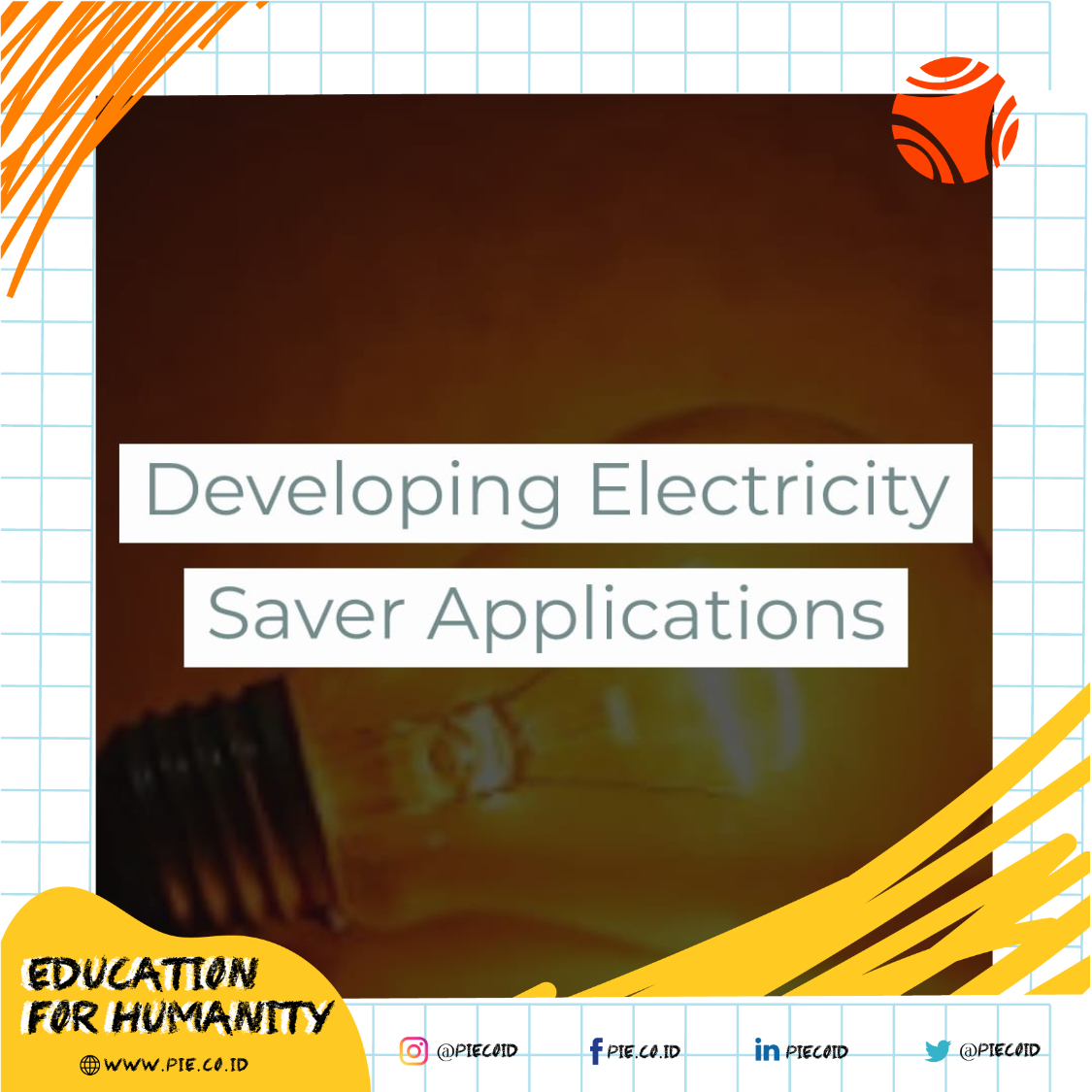 Mahasiswa Sekolah Tinggi Ilmu Manajemen Informatika dan Komputer (STIMIK) Adhi Guna Palu, berhasil mengembangkan teknologi aplikasi hemat listrik yang dibimbing oleh dosennya. Aplikasi yang dikembangkan ini, dapat mengukur pemakaian daya listrik sesuai kebutuhan sehingga menjadikan penggunaan listrik lebih hemat. Aplikasi ini sebagai langkah awal dan akan terus dikembangkan nantinya sehingga dapat digunakan di masyarakat serta pemerintah.
Aplikasi ini dapat digunakan untuk mengatur waktu atau lama pemakaian energi listrik pada bola lampu sekaligus menghitung biaya beban penggunaan listriknya. Penemuan ini telah diusulkan untuk mendapat hak cipta dan berlaku selama lima puluh tahun. 
Prestasi seperti ini menjadi salah satu hal penting dan bermanfaat tidak hanya menambah wawasan tetapi juga menjadi nilai plus saat kamu melamar pekerjaan nanti. Oleh karena itu, PIE platform penyedia identitas digital yang dapat menyimpan data seperti nilai akademik maupun track record prestasi -prestasi yang pernah dicapai selama di bangku kuliah. Selain itu dapat mempermudah perusahaan untuk melihat track record yang kita miliki karena data yang terjamin aman, valid dan tidak dapat dimanipulasi.
Bekerja sama dengan PureHeart dan SSC berkomitmen untuk melakukan kegiatan-kegiatan sosial, dengan teknologi inovatifnya untuk membantu menciptakan dunia yang lebih baik khususnya dalam bidang pendidikan di Indonesia, Info selengkapnya https://pureheart.ledgernow.com/ dan https://ssc.co.id 
Students of the College of Information and Computer Management (STIMIK) Adhi Guna Palu, succeeded in developing an electricity-saving application technology guided by his lecturer. This developed application can measure electrical power usage as needed so as to make electricity usage more efficient. This application is a first step and will continue to be developed later so that it can be used in the community and government.
This application can be used to set the time or duration of use of electrical energy in light bulbs while calculating the cost of using electricity. This discovery has been proposed for copyright and is valid for fifty years.
Achievements like this become one of the important and beneficial things not only add insight but also become a plus when you apply for a job later. Therefore, PIE is a digital identity provider platform that can store data such as academic grades and track records of achievements that have been achieved while in college. In addition, it can make it easier for companies to see the track record that we have because the data is guaranteed to be safe, valid and cannot be manipulated.
In collaboration with PureHeart and SSC committed to carrying out social activities, with innovative technology to help create a better world, especially in the field of education in Indonesia, more info https://pureheart.ledgernow.com/ and https://ssc. co.id 
More Information
Education For Humanity