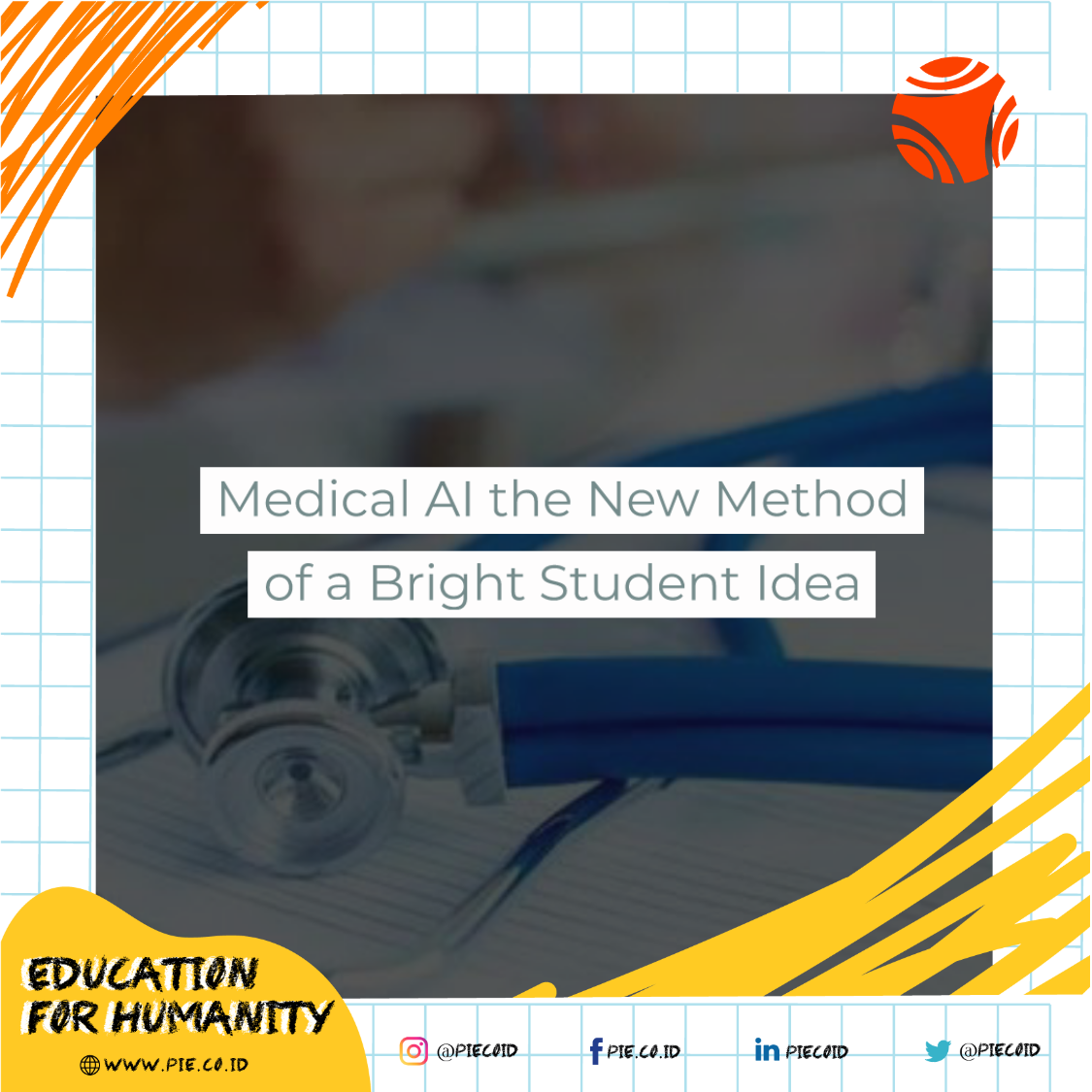 Seorang Mahasiswa Program Studi (Prodi) Statistika Universitas Sebelas Maret (UNS) Surakarta Lingga Aji Andika berhasil membuat ide yang mengangkat tema aplikasi Medical Artifical Intelegence sebagai metode baru dalam hal pelayanan kesehatan pada masyarakat yang berbasis aplikasi. Atas idenya tersebut, Lingga pun berhasil menjadi juara di ajang Indonesia Healthcare Forum (IndoHCF) Innovation Awards, yang diselenggarakan di ICE BSD Tangerang pada Sabtu lalu.
Artificial Intelegent (AI) disebut sebagai aplikasi kecerdasan buatan, yang saat ini sering digunakan di kehidupan manusia salah satunya bidang kesehatan. Adanya aplikasi ini diharapkan dapat membantu mempermudah masyarakat Indonesia dari berbagai sisi, seperti pasien yang dapat ditolong dengan segera menggunakan aplikasi atau rumah sakit yang mampu meningkatkan pelayanan kesehatan. 
Prestasi seperti ini menjadi salah satu hal penting dan bermanfaat tidak hanya menambah wawasan tetapi juga menjadi nilai plus saat kamu melamar pekerjaan nanti. Oleh karena itu, PIE platform penyedia identitas digital yang dapat menyimpan data seperti nilai akademik maupun track record prestasi -prestasi yang pernah dicapai selama di bangku kuliah. Selain itu dapat mempermudah perusahaan untuk melihat track record yang kita miliki karena data yang terjamin aman, valid dan tidak dapat dimanipulasi.
Bekerja sama dengan Aell dan Yonk berkomitmen untuk melakukan kegiatan-kegiatan sosial, dengan teknologi inovatifnya untuk membantu menciptakan dunia yang lebih baik khususnya dalam bidang pendidikan di Indonesia, Info selengkapnya https://yonk.io dan https://aell.co
A Student of the Eleven March University (UNS) Statistics Study Program in Surakarta Lingga Aji Andika succeeded in making an idea that raised the theme of the application of Medical Artifical Intelligence as a new method in terms of health services to the community based on applications. For his idea, Lingga also won the Indonesia Healthcare Forum (IndoHCF) Innovation Awards, which was held at ICE BSD Tangerang last Saturday.
Artificial Intelligence (AI) is referred to as the application of artificial intelligence, which is currently often used in human life, one of which is health. The existence of this application is expected to help facilitate the Indonesian people from various sides, such as patients who can be helped by using applications or hospitals that are able to improve health services.
Achievements like this become one of the important and beneficial things not only add insight but also become a plus when you apply for a job later. Therefore, PIE is a digital identity provider platform that can store data such as academic grades and track records of achievements that have been achieved while in college. In addition, it can make it easier for companies to see the track record that we have because the data is guaranteed to be safe, valid and cannot be manipulated.
In collaboration with Aell and Yonk committed to carrying out social activities, with innovative technology to help create a better world, especially in the field of education in Indonesia, More info https://yonk.io and https://aell.co
More Information
Education For Humanity
Source : https://news.okezone.com