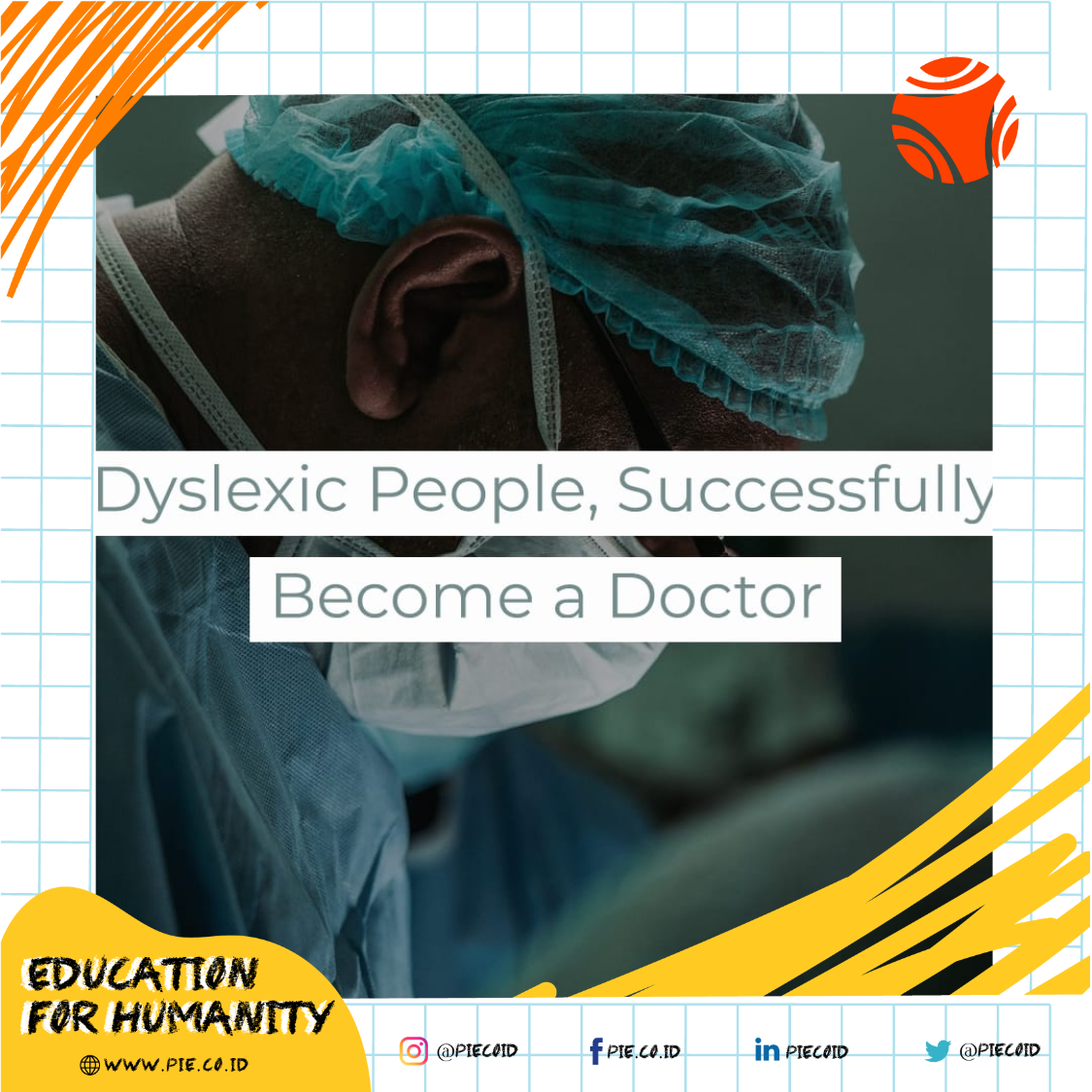 Penderita Disleksia, Tetapi Berhasil Menjadi Dokter di Amerika
Kisah ini menceritakan tentang kedua orang yang mengidap disklesia dan sukses menjadi dokter. Seperti diketahui, disklesia adalah kelainan neurobiologis dimana seseorang tidak mampu belajar dengan baik karena kesulitan mengenali kata dengan tepat atau rendahnya akurasi dalam membaca. Namun, keduanya berhasil menyelesaikan sekolah kedokteran mereka dan dikenal sebagai dokter yang paling sukses di Amerika Serikat. 
Banyak orang menganggap pengidap disklesia dianggap bodoh dan susah mengikuti pelajaran lantaran kesulitan dalam mengenal dan membaca huruf. Hal ini tidak membuat mereka patah semangat dan terus belajar. Meskipun merasa kesulitan dalam membaca dan mengenal huruf. Tapi mereka mampu belajar melalui visual maupun audio. Bahkan keduanya berhasil menyelesaikan sekolah kedokteran. 
Prestasi seperti ini menjadi salah satu hal penting tidak hanya menambah wawasan tetapi juga menjadi nilai plus saat melamar pekerjaan nanti. Oleh karena itu, PIE platform penyedia identitas digital yang dapat menyimpan data seperti nilai akademik maupun track record prestasi -prestasi yang pernah dicapai selama di bangku kuliah. Selain itu dapat mempermudah perusahaan untuk melihat track record yang kita miliki karena data yang terjamin aman, valid dan tidak dapat dimanipulasi.
Bekerja sama dengan Pureheart dan YONK berkomitmen untuk melakukan kegiatan-kegiatan sosial, dengan teknologi inovatifnya untuk membantu menciptakan dunia yang lebih baik khususnya dalam bidang pendidikan di Indonesia, Info selengkapnya https://pureheart.ledgernow.com dan https://yonk.io 
Dyslexic People, But Successfully Become a Doctor in America
This story tells the story of two people who suffered from dementia and successfully became doctors. As is well known, dysplia is a neurobiological disorder in which a person is unable to learn properly due to difficulty recognizing words correctly or poor accuracy in reading. However, both of them successfully completed their medical school and are known as the most successful doctors in the United States.
Many people think that people with dysentery are considered stupid and find it difficult to study because of difficulties in recognizing and reading letters. This does not discourage them and keep learning. Despite the difficulty in reading and recognizing letters. But they are able to learn through visuals and audio. In fact both of them successfully completed medical school.
Achievements like this become one of the important things not only add insight but also become a plus when applying for a job later. Therefore, PIE is a digital identity provider platform that can store data such as academic grades and track records of achievements that have been achieved while in college. In addition, it can make it easier for companies to see the track record that we have because the data is guaranteed to be safe, valid and cannot be manipulated.
In collaboration with Pureheart and YONK committed to carrying out social activities, with innovative technology to help create a better world, especially in the field of education in Indonesia, More info https://pureheart.ledgernow.com and https://yonk.io
More Information
Education For Humanity